After the Syrian government of Bashar al-Assad murdered more than 1400 people with illegal chemical weapons in a Damascus suburb on the morning of 21 August 2013, many in the western anti-war movements came out to oppose any military response to the sarin murders. Some questioned if the attacks took place at all and many others denied Assad's responsibility for the crime and pointed the finger elsewhere. Many claimed there was no creditable evidence for the attack and that photos and videos that purported to be of victims were fakes put together to incite war against Assad.
All those that made those claims then will be happy to know that now we have proof that these photos were fake! Luna Watfa confessed to "leaking fake photos of chemical massacre to foreign parties." Of course, before the Syrian authorities could video tape her confession they had to beat it out of her, and threaten to torture her children in front of her.
Luna Watfa is a Syrian writer and photojournalist. She is also the wife of Basel Watfa and both have been contributors to this blog. This is her story as best I have been able to piece in together from her writings and my correspondence with Basel.
---
Sarin attack aftermath
Luna Watfa
In the days that followed the 21 August 2013 sarin attack in the
East Ghouta
suburb of Damascus,
Luna Watfa
worked with others to document the results of the massacre. Three weeks later, Luna
reported
on conditions following the attack in a
Linux Beach
exclusive:
The Eastern Ghouta minarets started calling for ambulances to help civilians. Hospitals were overwhelmed by martyrs and injured people and weren't able to handle such large numbers. The severe shortage of medical supplies made the task of the few doctors nearly impossible. Dr. Nada, who is in charge in one of these Medical Centers said:


"Modest tools and the suffering of severe shortage of atropine injections in these centers have made it difficult to save people`s lives. Some cases got out and came back two days later with more complications because the atropine doses given to them weren't sufficient. We had to distribute the existing amount of atropine to the large numbers who came in."

Another doctor said, "I saw a lot of dead people this day. Fifty children passed in my hands." The crying doctor said, "Even my friends paramedics died the next day due to close contact with infected cases by toxic gases. We could not do a lot" Dr. Nabil was in charge at another center. After the completion of his work, he returned back home to find out that his five sons were martyred this night. We could not talk to him, he is speechless now, suffering of severe psychological disorders.
We now know that the Obama administration
"had watched the regime carry out about a dozen small-scale chemical attacks before the big one"
and refused opposition requests for gas masks and atropine on numerous occasions. An opposition request for 2,500 gas masks -
REFUSED!
An opposition request for atropine injectors -
REFUSED!
In late June 2013, just two months before the big attack, the French ambassador delivered 40,000 units of atropine and 50 protective suits to the opposition, but every request to the Obama administration for protection from chemical weapons was refused, even after blood tested by the
US confirmed that sarin
was being used. And although Obama
appeared to accept
the daily bombardment of communities like East Ghouta with ordinary bombs, at least he had
promised
a military response if Assad ever used
"a whole bunch of chemical weapons"
and now, clearly, he had.
The first response of the Syrian government in
these first few days after the attack, when many lives could have been saved with adequate emergency care, was to offer a blanket denial instead of aid. The Syrian government denied that any chemical attack had taken place. A statement
issued
by the state news agency
SANA
on the day of the attack acted
like it never even happened
:
"Reports on the use of chemical weapons in (the suburbs of) Ghouta are totally false,"
The Russian news outlet
RT
published an article
the day after the attack that claimed there had been no attack, the pictures were fake, and East Ghouta was under the control of the Syrian government. Later, after the pictures sent to international media by Luna and others made that position untenable, they would claim the
"terrorists"
did it, but in their first report, State TV said there was
"no truth whatsoever"
to the stories of a chemical attack. The
first response
had to come from the local people and their resources.
Luna worked with a friend and three young men from East Ghouta and
their
"documentation ambulance."
As a photojournalist on the team, Luna documented the aftermath in images and took pictures of the dead. That was work that cost Luna's friend, another photographer on the team, his life. That was on the 25th of August and the dead were still being discovered.
Abu Wissam
, a media activist from al Ghouta
described
what happened that day:
"We went on the fourth day after the massacre to an area called the farm in Zamalka, they told us that there are bodies still in the houses that have not been taken out yet. Entire families are still dormant until this moment, and the smell of death spread everywhere. 400 bodies were got out in that day".
*A picture of a mass grave in Zamalka showing a young man digging his martyred brother's grave, from Goush Family, on 25-8-2013
Abu Wissam
continued
:
"That day our friend Ahmed died. Ahmad documented those cases, but a sniper near Zamalka shot him and he died later. We could not photograph him because he was in charge of getting photos."
It would still be days before the
United Nations
chemical weapons investigators that arrived in Damascus on the 18th would visit East Ghouta.
A picture taken on 21-8-2013 in "TB Hospital" in Kafarbatna to which hundreds of injured and dozens of martyrs were taken.
In the days following the massacre, many of the living were looking for the missing while many of the dead remained unidentified. Muhammad Abduallah, a media activist in Sakba city
described
the problem:
Due to the great number of casualties, we had to bury the martyrs collectively in mass graves, while retaining images of the victims, and videos of those whom we could film. 60% of the martyrs could not be identified, while the others have been identified by names. Several hours after the bombing, when I went to "Al Ihsan Hospital" in Hamorieh city, I saw 142 bodies, most of which were children rather than women and men, and there were more than 300 injured in one story of the hospital, the bodies of 142 were in the "place of martyrs", a large warehouse belonging to the hospital in which the bodies were put.
He then goes on to remind us that these first responders to the chemical massacre had to work under continuing bombardment by the Assad regime. This bombardment destroyed much of the evidence of the chemical attack before the UN inspectors were even allowed in by the Assad regime:
While the paramedics at the medical points were helping the injured and the wounded, the regime was bombarding Zamalka, Ein Tarma, and Jobar heavily, continuously and brutally. Moreover, 7 martyrs fell in Irbeen city as result of bombardment by the regime forces.
Yousef Shams
, injured in the attack himself but still giving first aid treatment to others when he was interviewed,
described
some of the problems that faced survivors:
After I was hospitalized to the medical point I started to recover several hours later, then I began searching for my family and relatives in the hospitals and the medical points. Some people have died with their whole families, others we looked for in vain. Till now, we cannot find many of our relatives; we also do not know whether they are still alive or not. When asking those in charge of the burial, some people get to know their relatives through the images, others cannot find any of them, and they do not even distinguish where those relatives have been buried…
The pictures Luna and others took were put together in a gallery that allowed survivors to find their missing and deceased friends and family. Dr. Mohammad, a resident of East Ghouta, came up with the idea for the gallery. He
said
of it:
"it's a different type gallery, it is not an exhibition of art, it is a gallery of the martyrs. A woman came to search for eleven persons of her family. She expected to find some of them alive, but sadly she saw their pictures in the exhibition. It is quite hard to describe her feelings!"
In a parallel effort, children that had become separated from their families or orphaned, were gathered together in a number of centers and their locations were well publicized so that others would know where to look for them.
The pictures were also sent to the
Syrian National Coalition
so that they could be used to inform the world about what had taken place in East Ghouta. Luna contacted the
Executive Director of the Information Office
for the coalition and
told him
about the photographs of the dead. She thought they represented compelling evidence and she wanted to get them out to international forums. She also stressed their need for life-saving supplies such as atropine and protective masks. The director sent them only $1000 out of his own pocket, but no atropine or other supplies that could have saved lives. The director blamed SNC's
"current bureaucratic policy."
The $1000 was used to buy materials to create the photo gallery. Young people from East Ghouta provided the labor.
Uploading the image files from East Ghouta represented another challenge. Internet access in Syria is already slow and Internet access in East Ghouta meant access to satellite Internet and most of those were controlled by militias and NGO's with
"attitudes."
They finally were able to upload the files at the home one of the friends of a team member, but even getting to his place in the post-massacre environment proved to be very precarious.
Most in the opposition couldn't understand why Obama would renege on his promise and fail to strike Assad. Luna's SNC contact was so confident that the US was about to act that he told Luna that no more photographs would be required. When the US and other world powers failed to act after Assad's big sarin attack, it had a devastating impact on the morale of his opposition. Beyond Assad, those extremists that had long warned against western treachery were the biggest beneficiaries.
The antiwar movement's response
As seen on TV: VFP marching with Assad's flag
In both the US and Britain, strong Left-Right coalitions opposed any military response to the chemical massacre. Obama, who had made the use of
"a whole bunch of chemical weapons"
his red-line precisely one year before this massive sarin attack, now threw the question to congress, knowing they would deny him. The western
"Peace & Justice"
movement spoke out strongly on Syria for the first time in a hundred and forty thousand deaths, but they spoke up only to oppose any retaliatory strike against Assad for the chemical murders. Many even claimed that Assad wasn't responsible and that his opposition had murdered its own people. On 6 September 2013,
Patick "PMac" McCann
, national president and chairman of the board of
Veterans for Peace
, led an anti-war protest in front of the White House. He issued a
statement
that said:
We're here because we haven't seen compelling evidence of chemical weapons used by the Assad government. Even if we were to receive compelling evidence, we don't want the U.S., France, and other Western powers to intervene.
Patrick "PMac" McCann
PMac must have seen the pictures of the victims. They were readily available in the media, thanks to the work of Luna and the others. PMac, and many others in the US peace movement, simply refused to believe they represented the truth. For supporters of the Syrian revolution, it was like a knife in the back. Never before did they feel so alone in the world. The demoralization that set in and the defections to hard-line jihadism would prove to be a real boon to Daesh. Their ranks began to swell and within nine months they would take Mosul.
East Ghouta is one of the strongest centers of the Syrian revolution, and being close to Damascus, an especially painful thorn in the regime's side. East Ghouta was liberated by its indigenous
Free Syrian Army
branch early in the struggle and immediately came under siege from the Assad regime. The sarin attack on 21 August 2013, was but an explanation point in that siege, which started 15 months earlier and
continues to this day
. But the people of East Ghouta are a
courageous
people. The regime's relentless rocket bombardment hasn't broken them, the starvation hasn't broken them, the regime snipers haven't broken them, the barrel bombs haven't broken them, even the war crime of the sarin attack couldn't break them. Still, to this day East Ghouta remains unconquered. This is what
Zahran Alloush
, the commander of
Jaysh al-Islam,
the biggest rebel group in East Ghouta said in an interview
published
by the
Daily Beast
on 15 December 2015, ten days before he was killed by a Russian air strike:
TDB: You've been under siege for around 4 years. How are you providing services to people in your areas?

ZA: Assad uses starvation and siege because he thinks he'll win the war this way. We have in Ghouta some resources like water and agriculture; we have professionals in many fields from the citizens of Ghouta. We try to be creative in terms of providing the main needs for the people and this is not the effort of our army by itself but the efforts of the Ghouta people in general. Our people still suffer from a severe lack of very basic needs due to the tough siege. This takes place, unfortunately, before the eyes of the world's institutions that carry humanitarian logos.
After all the hub-bub died down, the slaughter continued and the use of chemical weapons has become quite ordinary in Syria. The
Syrian Network for Human Rights
[SNHR]
reported
that chemical weapons were used 66 times in Syria in 2015, twice by ISIS and 64 times by the Assad regime. The peace movement hasn't protested much.
Luna's Arrest, Torture and Confession
Luna Watfa and Basel's brother were arrested in Damascus by one of Assad's security services on 29 January 2014 and taken to the infamous al-Khateeb prison. Basel's brother was released after a couple of weeks but Luna's situation was much more serious. When she was arrested they got her laptop and on that
they found photos and videos of 800 victims of the chemical massacre together with their names, place of death and place of burial. Basel wrote me, 21 February 2014:
"She is facing dangerous accusations such as: leaking fake photos of chemical massacre to foreign parties, which is very risky!"
He was seeking my help in shutting down her social media accounts. They would close them and then they would mysteriously re-open. It is a well known regime trick to use the twitter and facebook accounts of those arrested to entrap others. facebook took the longest but eventually it got shut down. There was little else friends and supporters could do. It was felt that any publicity would have only made her situation more difficult.
Luna's interrogation
Luna in prison
Luna has known how the regime treats revolutionaries for many years, so from the first moment of her arrest, she had
prepared herself
for torture, especially since she was caught with the incriminating files on her laptop.
The
first
of ten interrogation sessions lasted 16 hours and didn't end until Luna almost collapsed from serve fatigue. A typical
"investigation"
day would begin at nine in the morning and continue intensely till six in the evening. Then it might continue on into the night. The General Intelligence Administration, also
known
by the non-official designations of
"State Security Branch"
or
"Department of State Security"
is responsible for arresting citizens and activists and transferring them to the State Security Court, also known as the terrorism court. It has 10 branches in the Damascus Governorate The al-Khateeb Branch, were Luna was first held, is named for its location in the al-Khateeb Quarter on Baghdad Street near the Syrian Red Crescent Organization. The interrogations took place at different security branches and the level of humiliation and obscenity increased with every move. Slowly, her determination to deny the charges was eroded.
When she was finally brought before the district terrorism court, she found that the charges she faced and the evidence against her had been fixed from the first moment of her arrest and had nothing to do with the hours of interrogation, she later wrote
"that everything that happened in the investigation and the violations of myself and my body was not for the purpose of a confession at all."
As I read these words, I thought of
Star Wars
, and Han Solo's comment to his comrades after being thrown back into the cell following another Imperial torture session,
"They didn't even ask me any questions!"
During the investigation, Luna tried to shoulder as much of the blame as possible, stating that
"all was my own doings,"
hoping to save her friends in East Ghouta. And so the interrogations
went
:
Luna: I'm the one who documented these photos and sent them to the coalition so the entire world can see.

Interrogator: So you are stating that a massacre has actually taken place!

Luna: Here are the photos, you can see them yourself.

Interrogator: Damn you bi***, you deserve execution.

Interrogator: Father anger. (the nick name of torturer)

Torturer: Yes sir.

Interrogator: Lift this damn woman's feet and beat her till she tells the truth.
Falaqa: Syrian detainees described being beaten on the soles of their feet with sticks and whips to the point that their skin was raw, their feet swollen and bleeding, making it impossible to walk. Source: Human Rights Watch
They ridiculed her story about only receiving a thousand dollars from the SNC. They refused to believe it and beat her some more. They
asked
her if she believed in the patriotism of the SNC. She wanted to vent about the off-hand way they had handled her and the needs of the massacre survivors, but this wasn't the time and these weren't the people, so she said that was their name, merely their name and nothing else.
When they were ready to video tape the confession of this
"terrorist"
for playback on the state TV channel, they dragged her into the staged filming room and sat her in front of the cameraman. Just before the filming session was to begin someone
whispered
in her ear:
"If you change a word of what is mentioned in the investigation report, you will be seeing your kids tortured ahead of you."
This represented a real dilemma for Luna because she had no idea what tales they had concocted up in their depraved imaginations. She knew things like
"chemical, photos, victims, coalition"
were key words for them, but she had no other clue as to what they had written in the interrogation report, so she asked, very carefully,
"Remind me of what I had said in the investigation."
It was only on that day, 21 February 2014, that she learned the
details
of what she had to confess to:
"You said in the investigation that you had communicated, after false news were spread accusing the regime of committing a massacre by using chemical weapons, with the so called "A.W" who himself sent the photos and videos of victims of that alleged massacre, then you sent them to the opposition coalition to be used in the international forums. But after China and Russia had both issued a statement saying that photos are fabricated and not real, and being a professional photographer, you examined the photos using Photoshop techniques to discover that the oral froth was none other than additions made up by Photoshop techniques, and rechecked videos as well to see in one of the scenes a man reported as martyr stood up and walked away when camera was slightly distanced, the thing that grabbed your attention and pushed you to believe they were staged scenes. Immediately, you contacted "A.W" to ask him about this point warning him that such thing would jeopardize their authenticity if someone detects them and we should stop sending more of them to the coalition because they are fabricated. But he sarcastically laughed saying that they need money to buy weapons and had no other choice, "You have to cooperate with us." You couldn't keep silent and called the coalition member to whom you sent the photos for money telling him the truth, but he hasn't given a hoot and kept publishing them".
Luna knew that no matter how absurd this story might sound, once she signed on to it, no other evidence was necessary. They would have all the proof they needed to support PMac's very public
"doubts"
about the evidence. Luna also knew that if she refused to sign, she would be seeing her children tortured ahead of her. So they tried another
take
of her video taped confession:
Interviewer: Don't you remember what you said?

Luna: .. I..mmmm ..No, yes I.. mmmm.

Interviewer: Ok, film again… now you remember, do I need to repeat the text?

Luna: It's ok… no need.
Later she would
write
:
I was flabbergasted by those details which poured like melted metal into my ears..! How could the investigator crochet his fake story? When did this happen? Sitting on my left side observing my reaction towards what I have just heard, knowing assuredly that such delusion he made up by all the shrewdness he owns; needs my acknowledgement to transform it into a pure fact ...
She tried her best to give then what they wanted but they had to stop filming every minute and never did broadcast what they got. Luna later
wrote
"I failed to be their partner
"even forcibly"
raping myself."
Luna's detention
For the first two months she
was held
at the General Intelligence Al-Khattib Branch, Damascus. Then she was held by the national security administration for two weeks before being sent to Adra, the central prison in Damascus, where she was held until she was released.
When one is imprisoned for a crime not committed, it seems quite a contradiction to speak of
"luck."
Still the jails in a system can vary greatly in terms of conditions and treatment and luck can play a big part in determining where you are detained. I was lucky that St. Louis county had just opened a brand new jail in the Spring of 1970 when I was sentenced to a year in jail for my part in an anti-war protest. The cops lied on the witness stand. Still I was lucky that I didn't have spend the bulk of my time in the circa 1890's county jail. The one I was sent to was like the Titanic by comparison. The sheets had never been slept in, the disks had never been used.
Luna was also fortunate in that while the use of rape as a torture method is pervasive throughout the Syrian detention system, the Detective Branch at al-Khateeb is considered
"cleaner"
than most in the detention system. Luna was subjected to verbal harassment and groping, but not rape. Also, torture in the al-Khateeb branch had temporarily become lighter due to the scandal caused by the recent death of a fourth year student at the Faculty of Arabic literature in their hands. Still, torture at al-Khateeb went way beyond water-boarding. A HRW
report
said that not less that two or three people a day died at al-Khateeb, six or seven was the norm and, one day in September 2012 eleven people died. This is how a
Violations Documentation Center
witness
report
on the al-Khateeb branch published five months before Luna's detention there described conditions:
Khateeb Branch witnesses daily cases of deaths, the majority of which are due to the severe torture inflicted upon the detainees that usually takes place during the first days of detention, as they follow the same routine with all the detainees, for when any new detainee arrives, they start investigating him by beating him severely by a number of members all over his body. Most of the detainees cannot bear this severity, and thus enter a state of rave, or as it is called in the detention "disconnection."

The detainee then dies after four or five days as it is prohibited to approach or help any detainee. Khateeb Branch also witnesses a lot of gangrene cases, and the doctor comes only once a month to apply a little bit of antiseptics on wounds that require immediate treatment or surgeries..... Many death cases were witnessed of people from Al Zabadani in Damascus Suburbs, as they were detained at random. One of them was the father of three girls who could not bear severe psychological pressure and thus he died.

There was a special dormitory for women in the Branch of al-Khateeb that had the number (28), and that contains about 50 to 60 women detainees, whose screams we could usually hear as a result of torture which they were subjected to, especially during the investigation that follows the arrest immediately.
In that report, one 34 year old former detainee, Yaser Abdul Samad Hussein Karmi, described his treatment at al Khateeb and its
"anti-terrorism"
sub-branch Arbra'een:
Then they took me to al-Khateeb Branch in Baghdad Street, a subsidiary of the State Security, and put me in a 5 * 3 meters dormitory that had the number (29) and that had between 130-150 detainees. I spent that night there, and in the early morning they roll-called my name and took me back to Arba'een Branch to start a preliminary investigation. As soon as I arrived, the officers there started battering me, which was the most brutal way of torturing in the Branch, where two members or more hit the detainee strongly all over the body, especially on the face and the head. then they shocked me with high voltage electricity, 220 volts, on my thighs, shoulders and sensitive organs "genitals" for four repeated times, then they brought a cable- a car tire cut in a certain way with a width of about 10 cm- to hit me on my back and feet. They kept asking me to admit that I cooperated with foreign intelligence and that I attempted to assassin the President and the Foreign Minister.

This process of beating and torturing was repeated for five days; I was being tortured in the morning for four or five hours and then took back to al-Khateeb Branch to spend the nights there.
Torture Methods
Much of the torture involved beating detainees with sticks. There were also a lot of cigarette burns. Water was also used. Detainees would have their heads pushed underwater to wake them up after fainting from torture so that they could be tortured some more.They hated it when a detainee fell unconscious during a torture session because it deprived them of their sadistic pleasures.
The tormentors enjoyed
their torture
and especially liked combining physical with psychological torture. All the detainees were tormented by the cries and screams coming from the dungeons of the security branches. Sometimes those screams would be recognized by a husband or wife, father or mother, son or daughter or other love one. Their wails and protestations would be met by banging on the door by the guards with demands for silence because an investigation was going on.
Psychological torture depended more on hearing the torture than seeing it. In most security branches it took place behind close door but in al-Khateeb, they used a porch at the end of the women's dormitory to extract confession by the most unthinkable means.
Much of the torture was sexual in nature. They liked to do the greatest damage to a detainee's genitals. Luna said they were masters in the rape of femininity and the castration of masculinity. The
sexual abuse
was systematic and persistent and designed to extract confessions. Public rape and rape in front or relatives were common torture methods and even when that was not done, there was always the violations of dignity and honor that accompany undressing the women under pretext of inspection and touching their bodies during the investigation.
Detainee Life
Like living in a black hole. This how Luna described detainee life. She already knew going in to expect the unimaginable. Before her arrest an official from a humanitarian organization
told her
what he saw during a rescue operation in one of the Syrian provinces:
"During our search for survivors in the region we entered a warehouse to find thirty young men naked, bound together, the ages ranged between eighteen and twenty-fifth, They seemed clearly near collapse, but we did not find an signs that they had been beaten or tortured. They told us later that they were forced to rape each other in front of the regular army officers."
Detainees would use anything they could to record their time in custody. A hair pin that escaped discovery during searches, a part of a zipper, pin or needle from a veil, anything that could be used to scratch a name or number, or a line to mark the end of each day. Even this had to be done as quickly as possible for fear of the surveillance cameras that monitored their every move.
Basel & Luna Syrian
Refugee Fund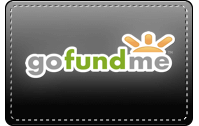 Detainees suffered a lot of mistreatment in the security branches. They lived in dormitory that housed twenty detainees in the space of five square meters and they lived under the constant surveillance of the video cameras everywhere. In solitary , they lived in small concrete enclosures of two square meters of floor space that they shared with the cockroaches, given only bulgur and dry bread to eat, and one military blank saturated with the smell of urine to protect them from the cold.
Luna was told
"having a bath in the dormitory, is a luxury we begrudge them."
There were no bathtubs or showers. A wash-up was the most that was allowed and as a result skin diseases were a constant problem. There
was a bathroom between
the women's dormitory and the place they used for torture. An inmate would be allowed only once a day to use it and empty the plastic bottle they used otherwise.
Through the iron bars of the dormitory door, Luna could hear beatings and humiliations being meted out the detainee on their way to the bathroom. They were only allowed out, one at a time, and then allowed one minute to empty her bladder while enduring threats of punishment should she exceed the time. Certain scenes were repeated everyday. The same insults, shouts, beatings and it didn't matter how quickly the detainee used the bathroom, he would be beaten for taking too long.
Not all detainee's were treated equally. Some were being systematically starved. Luna discovered this and started discreetly depositing her
"left-overs"
where those the regime was trying to starve could get them during their daily trips to the bathroom. Many other detainees did likewise.
Release
Luna's children waiting in Turkey.
Luna was finally released 25 February 2015 from the women's prison in Adra after more than a year in the regime's custody. She then reunited with her husband Basel in Turkey and they have since made their way to Germany. Luna is still looking forward to being reunited with her children - Sara, 13 and Obada, 16.
After all this, Patrick McCann now thinks that Assad is responsible for the sarin murders. He wrote me, 11 November 2015:
Despite being unsure of the veracity of those who report it (e.g. John Kerry), I believe that Assad may very well be guilty.
He still doesn't understand that is was not John Kerry but Luna Watfa that he was calling a liar, and it was Luna Watfa that paid the price.
See also:
From Luna Watfa: Waiting for the reunion
From Luna Watfa: "Do not stop, keep going ... keep moving!"
From Luna Watfa: Death accompanies you on every step
Basel & Luna made it from Syria to Germany safely but they still need your help
A report from Luna & Basel, Syrian refugees in Germany: "Waiting is not Healthy"
From Syria refugees Luna & Basel Watfa: Like living in the Stone Age
Syria is the Paris Commune of the 21st Century!
Click here for a list of my other blogs on Syria
Not everyone gets out of Assad's lockup alive. Here are before and after photos of some not so lucky.
Abdallah Hariri
Ahmad al-Musalmani
Hussein Aldammouni
Khalid Hadha
Mohammed Tariq Majid
Oqba al-Mashaan
Rehab al-Allawi