By

Luna Watfa, first published by Die Rheinpfalz in German, 2 Novermber 2015, translated by Ralph Apel for Linux Beach. This is the first in a series

of four.
When writing your first article: Luna Watfa and her husband Basel.
---
Guest post: Germans do write about refugees and their fate – that's the rule. We break this rule. Luna Watfa, a Syrian journalist who is currently housed in the emergency reception facility in Kusel, is working for us as a guest author, and writes about life in Syria, their flight and their hopes in Germany.
"How could you take such a decision and leave your children behind?"
, I asked him, after having reached the Greek coast. His reply:
"I am dead already in my home country. I have nothing to lose."
When talking about ones life, one thinks back to every little detail one has left behind. If you still can breathe , doesn't that mean that you are still alive? How bad is it then, when you hear such an answer:
"I'm already dead. I have nothing left to lose."
As we crossed the Syrian-Lebanese border, my whole life was passing before my internal eyes like a short film. My beautiful house, my family, neighbors, my cat
"Sambo"
, my school, my street. I felt the loss and I thought to myself that even if I do live between walls, I'm living without a home where I could feel safe; my lungs are breathing, but I do not live.
In connection with the war in Syria, there are many unspoken details. Details that say a lot about the state of being dead. For four years I have done like all Syrians, like living in the Stone Age. And now that is no metaphorical exaggeration, it is the reality.
Before explaining in more detail how this primitive life looked like during the four years of war, I would like to make clear one thing: The dictatorial regime in Syria has already severely limited us before the war. Access to the Internet and to social networks it was granted only from 2002 on - and only in a very, very limited way. Access to Wikipedia and Facebook, for example, was completely blocked until 2011.
Back to the past four years, on which I would like to focus here. In these four years, the people of Syria were not only restricted in their communication, they lacked even the basic necessities for life. It was, for example, a Stone Age life, if we had to make do without electricity for ten days every now and again, because a bomb had hit a power plant. And in times when the supply was running
"normal
", power was rationed - often there was power only six hours per day. Then you had to adjust.
These circumstances compelled people to only get foods that were not dependent on cooling; and they always had to have a provision of drinking water for two days, because the water supply at any time could be turned off - which also occurred repeatedly. From the beginning of 2011, buying water was a crucial point about which you had to worry - a completely new experience for Syrians, who had never dealt with such a problem. For decades, natural springs had been their water supplies.
All this does not even refer to those areas of the country, which were besieged and where fight was going on. There, the living conditions were still much worse. People who lived in these areas, were often only able to eat leaves and drinking swamp water. Hundreds of them died.
My brother, 43 years old, made it after 18 months to get out of such a beleaguered area. I'll never forget how skinny he was and how much I was shocked by his ghostly appearance. He was only a skeleton with a thin layer of skin. He told me how his life was there - words can hardly describe it. He told of the daily worry of accidentally falling victim to an air raid while he desperately searched for a few radish leaves to feed his two year-old twins.
He was then living in East Ghouta (where there had been the poison gas attacks in 2013), a suburb of Damascus. People of this town had to live for two years without electricity or communications - as in all besieged areas. That is why I spent two years without knowing how he and his family were doing - until they managed to escape, fortunately.
When you have to worry about drinking water; when you get brightness in the evening only with a candle; when your clothing is the only thing that gives you warmth; when bread is a luxury that you can rarely get; when hunger steals the lives of your children, before your eyes, without you being able to do anything about it; when the bombs destroy your house from different directions and you can be arrested at any time by any of the warring groups (regime, IS or other), without knowing why; when you're going to be tortured and forgotten for years. When it all comes together, then you start to think every day about whether you should stay in your house with the risk of dying in its ruins, or leave it and maybe be killed by a bomb outside. Or as a consequence of being arrested.
Basel & Luna Syrian
Refugee Fund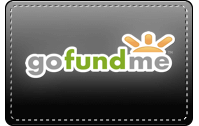 Destruction, bombing and the possible loss of your loved one, as well as hardly having for the basic necessities of life, that makes you a different person. It turns you into a being close to clinical death, while humanity is being is slowly squeezed out of you. Either you give up then, and die. Or you try with all the strength and all hope that is left in your soul, to somehow survive and escape. If you try to imagine all these circumstances of such a life, which the people of Syria have been forced to bear for years, then you may well imagine, what bitter consequences the answer to this question has.
See also:
Basel & Luna made it from Syria to Germany safely but they still need your help
A report from Luna & Basel, Syrian refugees in Germany: "Waiting is not Healthy"
#AleppoLive - speak with Rami Jarrah direct from Syria | 11 Dec 2015
Streamed live on Dec 11, 2015
Rami Jarrah is one of the only journalists in Aleppo where rebel-held areas are attacked every day by Russian planes and those of the Bashar al-Assad regime.

This is a black hole for Western media so this is a unique opportunity to hear what Rami is seeing on the ground.
Syria is the Paris Commune of the 21st Century!
Click here for a list of my other blogs on Syria