First we have this report that as of 18:45 GMT today Syria became almost completely disconnected from the Internet.
Now we also have
this report
from Yalla Souriya that electricity is out in Damascus.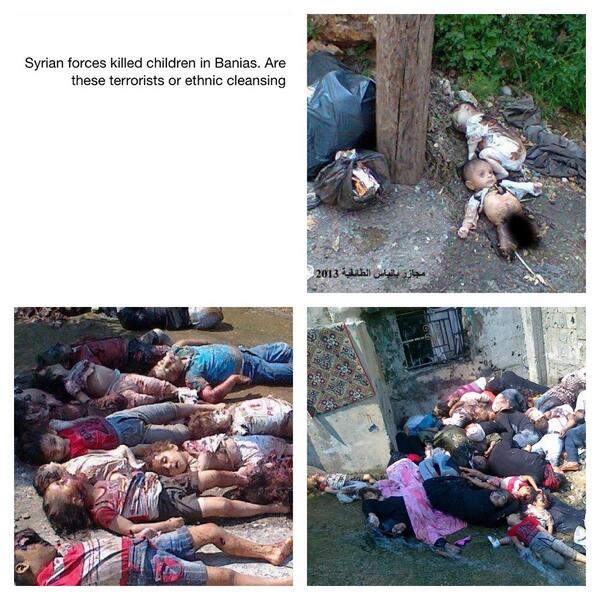 As for internet, activists in #Latakia, #Idleb, #Hama and #Aleppo all confirmed that net has been cut off. || @akhbar

— Jenan Moussa (@jenanmoussa) May 7, 2013
Breaking Update on attack happening now in #Damascus suburbs herefacebook.com/syrian.revo.in… #Syria

— GinnySacksMole (@GinnySacksMole) May 7, 2013
#MassacreOfBaniyas In the time you spend reading the tweet there are children are bing killed !#Syria

— أفنان. (@12Fno) May 7, 2013
RT @jenanmoussa: Luckily MOST activists in #Syria have satellite internet, never really relied on government net.So they are all still...

— BeerBergman (@BeerBergman) May 7, 2013
"@fahydiary: #MassacreOfBaniyasThis is not a herror moviethis is not SAW movie these kids #Syria ! twitter.com/FahyDiary/stat…"

— حنآن (@ms_7noosh) May 7, 2013
Some calls to mobile phones in various regions in #Syria are going through. No confirmation on the landlines yet. Internet still down.

— Shakeeb Al-Jabri (@LeShaque) May 7, 2013
RT @arahban: Activist warn the regime is planning major military op in Jobar & Daraya in #Damascus & Qusayr in #Homs #Syria CWB will be used

— Christopher Carlson (@C_Perspective_) May 7, 2013
UPDATE 8 May 2013:
CNN has
this report
:
Syrian government responds to reports of widespread Internet outage

By Catherine E. Shoichet and Hamdi Alkhshali
May 8, 2013 -- Updated 1029 GMT (1829 HKT) |
(CNN) -- The Syrian government said it's working to repair a widespread Internet outage in the country -- something opposition activists suspected could be an ominous sign.
Internet connections across Syria went down Tuesday night, according to several global monitoring sites.
On Wednesday, the state-run Syrian Arab News Agency said an optic cable malfunction caused the outage.
A repair was under way to restore services "as soon as possible," SANA said, citing communications official Bakr Bakr. More...
UPDATE 8 May 2013 8:29pm pst:
#Syria Internet communications restored after 19 hour shutdown. What was#Assad really up to?: tinyurl.com/PCOSyria2

— Peter Clifford (@PeterClifford1) May 9, 2013



Click here for a list of my other blogs on Syria

Amidst stories of brutal ethic cleansing operations killing hundreds in Baniyas, we now have these very troubling reports that darkness is falling all over Syria.